Robotics
@APEX
Founded in 2010, Robotics @APEX is a niche CCA in the School of Science and Technology, Singapore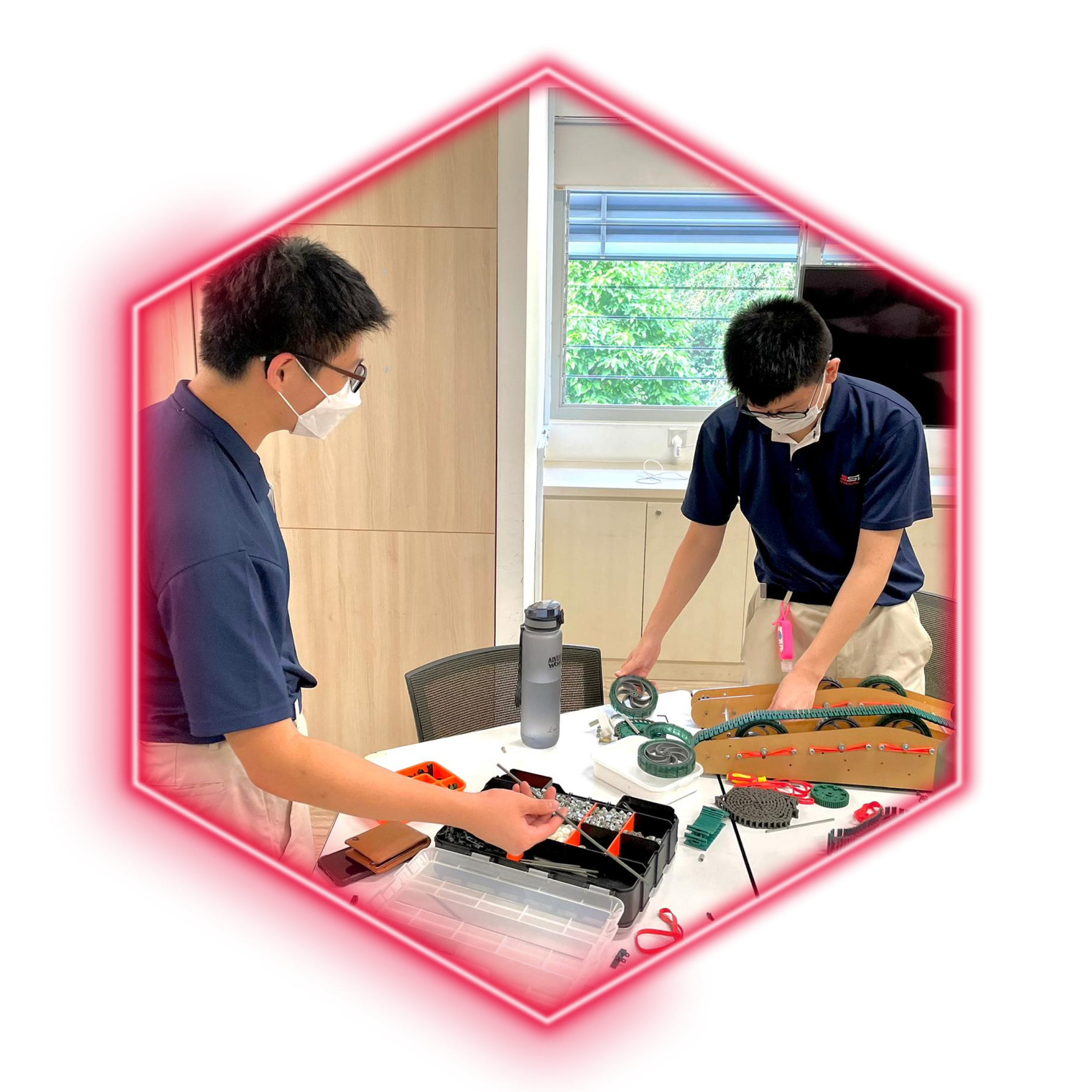 Our Mission
To nuture passionate innovators who improve society through real-world applications of Robotics and technology.
Our Values
Effective
Efficient
Exemplary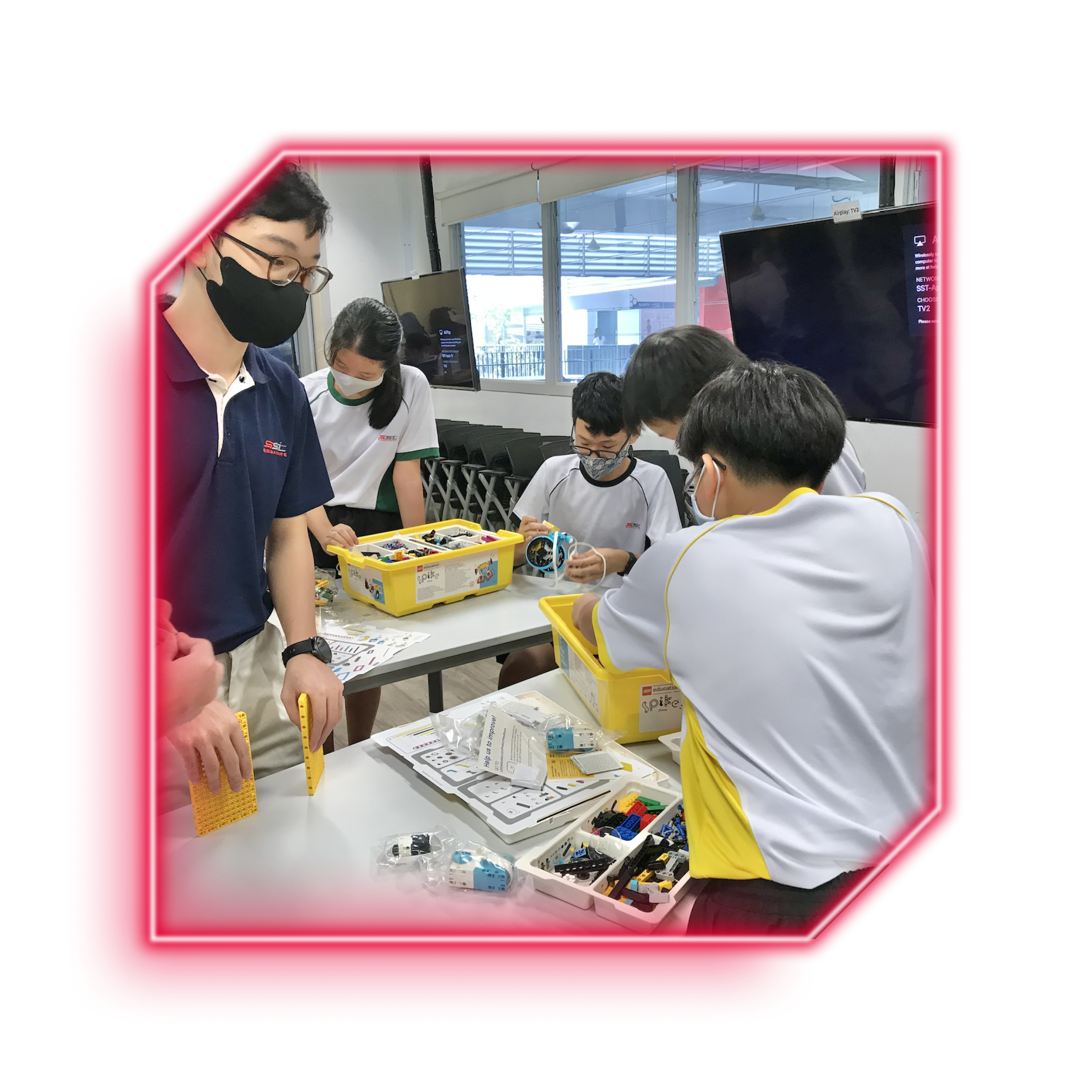 Our Culture (1/3)
Senior-Junior Sharing
We freely approach our seniors and mentors to discuss how we can improve our robots and creations. Through their feedback, we improve and grow together as a club, building trust and forming positive relationships.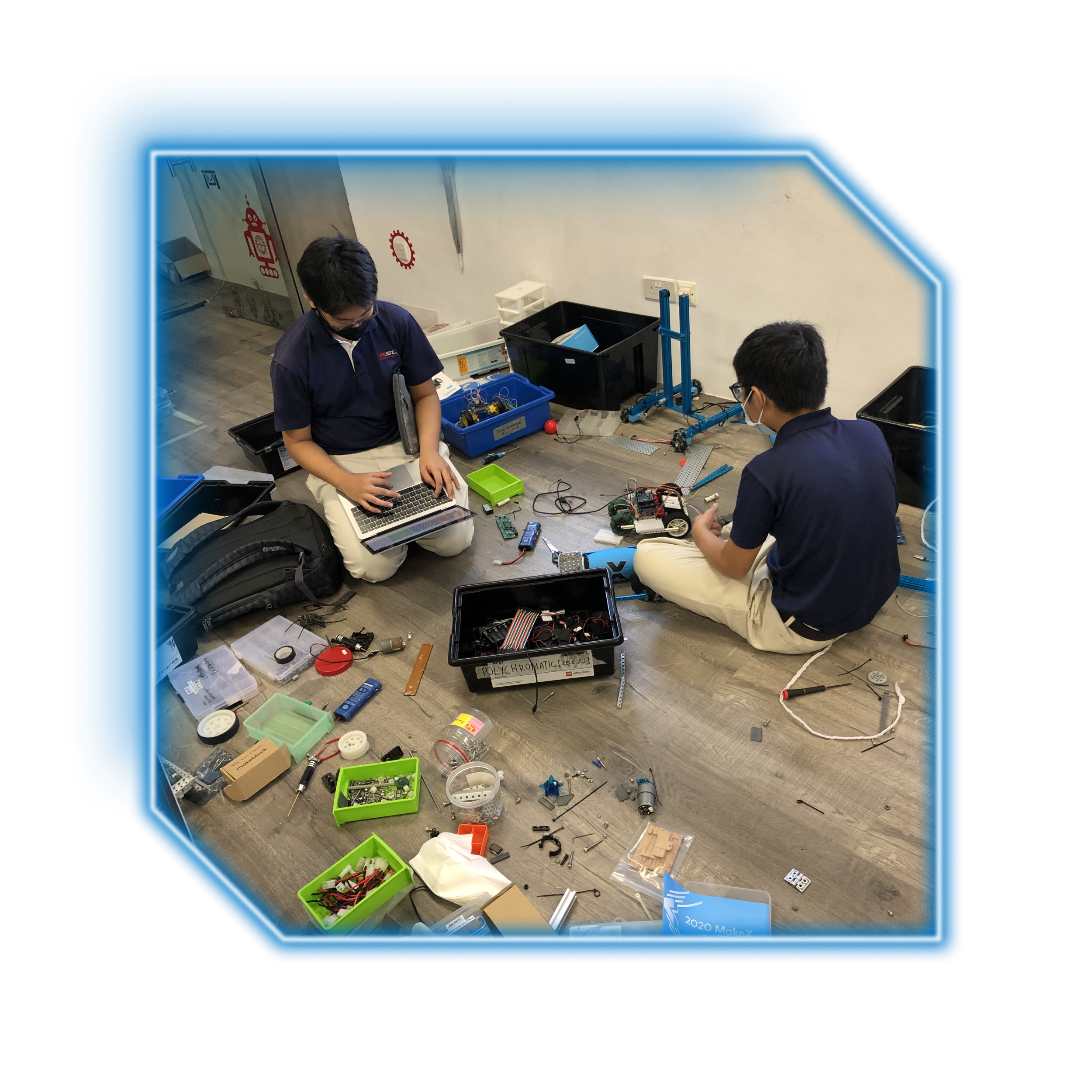 Our Culture (2/3)
Passionate Individuals
Our passion for Robotics is what fuels us to strive for greater heights! When competitions draw near (before COVID-19), we return to our room during the holidays or after school in preparation for upcoming competitions or projects!